Pallavi Pandey, MBBS, MS (General Surgery)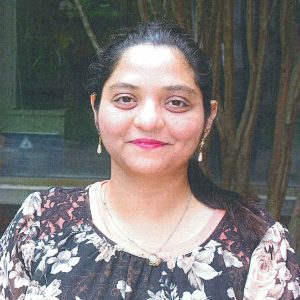 Dr. Pallavi Pandey completed her medical school at D.Y. Patil University, Mumbai, India after which she completed her surgery residency in India. Since then, she has been actively pursuing her interest in research as a post-doctoral research fellow in the Department of Radiology at Johns Hopkins Hospital where she has gained two and a half years of research experience in the body MRI and cardiac imaging.
She has effectively combined her strong clinical background with a variety of research interests including medical imaging. She has been very productive in these years, has published original research and review articles in reputed peer-reviewed journals, and presented scientific papers at national and international conferences. Recently, she was awarded the "Trainee research prize" by the Radiological Society of North America (RSNA) in 2017 for her scientific oral presentation.
Her current research focus is on Cardiac MRI in arrhythmias. Here, she is working on various projects as part of the "Alliance for Cardio-vascular diagnostic and treatment innovations" team led by Professor Natalia Trayanova at Johns Hopkins. Her goal is to allow the most optimal utilization of 3D MRI in guiding invasive cardiac arrhythmia management.  When not working, she enjoys cooking, traveling, and spending time with family and friends.